International Workshop on Global Peace & Non-Violent Action
29th Nov 2018
Organised  by 

In collaboration with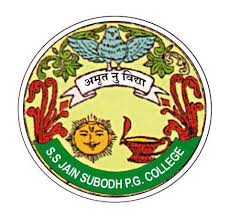 S.S. Jain Subodh P.G. (Autonomous) College,
Rambagh Circle, Jaipur
Supported by

Click here to fill the Online Registration form
Click here For Offline Registration Form
Click here to get more Details
Registration Fee And Payment detail
Reg Fee
700/-
Beneficiary Name
NAVBHARAT MEMORIAL FOUNDATION
Current A/c
61327452567
BANK
STATE BANK OF INDIA BRANCH JAWAHAR NAGAR JAIPUR
IFSC/MICR Code
 SBIN0031559 , 302003028
PAYTM
9784655551
Note    A. Reg Fees:  Rs.500/- IARI Members & Research Scholars.
B. Reg Fees: 700/- (including Tea, Lunch, Certificate and Kit).
C. A participant may publish their Research Paper in Ascent International Journal For Research Analysis ISSN 2455-5967 indexing in I2OR with PIF 2.148, and this registration fees will be adjusted in the Subscription fee.
For more details contact
Dr Surendra P Kothari (9828167913, 9784655551) – Dr Anshul Sharma (9314652580) – Dr Anupam Jain (9414443463)
Smt. Jyoti Kothari (8619412100) – Mr Tarun Batra (9828167205)